It's 16 years since Damilola Taylor was stabbed to death in a Peckham stairwell, but still not long enough to quite forget the horror and shock the killing caused. Playwright Levi David Addai, then a college student in nearby Lewisham, remembers feeling "sick to my stomach" when he heard the news, and saw the now-familiar photograph of the 10-year-old grinning at the camera.
"I saw a confident, strong young boy full of personality," Addai recalls. "You could see a little cheekiness – this could have been one of my little nephews.
"When a 10-year-old boy is killed, you expect justice to be done quickly, but it didn't happen like that and this added to the shock and anger."
It was this feeling of recognition and emotional connection that convinced Addai – the writer behind E4 drama Youngers – to agree to write a BBC drama about the events surrounding the child's death.
"At first I was reluctant," he says. Addai had made his name with the award-winning My Murder, based on the "honey trap" gang killing of Shakilus Townsend, and wasn't sure he wanted to write "another story of a murdered black boy." Then he thought about how protective he felt over Damilola's story, worrying it might not get the time and attention it deserved in other hands. "I started thinking if I didn't do it, who would? I was raised in south-east London, so I was sensitive to it. It was a story that really touched me at the time, and I knew if I did it, I'd give everything."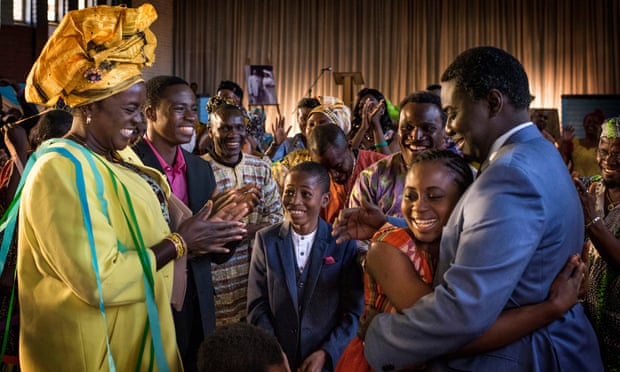 The result is Our Loved Boy, which tells the story not just of Damilola but his parents and siblings. Damilola, who wanted to be a doctor and a footballer, had moved to London from Nigeria just three months earlier. As he made his way home from the library on 27 November 2000, he was stabbed in the leg with a shard of glass. It took six years and three trials for brothers Danny and Ricky Preddie – themselves just 12 and 13 at the time – to be jailed for the killing.
Addai's telling begins with the family in Nigeria, where the playwright noted they had a comfortable, middle-class life, before Damilola, his mother and siblings moved to the UK to find treatment for his sister Gbemi's severe epilepsy, while his father remained in Nigeria for work. Addai was particularly fascinated by the effect it would have had on Tunde Taylor as Damilola's older brother, and how the UK had changed since Damilola's father, Richard, had lived here in the 1970s. But he was also fascinated by how Richard found the strength to become a respected campaigner against youth violence after his son's death: "He was so let down by the country – but he still had a passion to give back to the UK."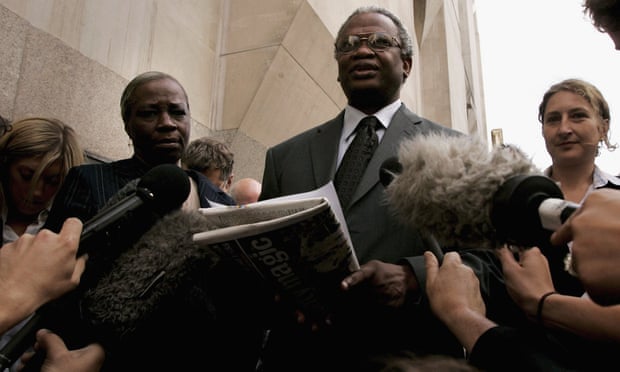 The emotive pull Addai had first felt deepened the more he wrote, knowing each decision the family made brought them closer to losing their son. "Every draft I had to mourn a little. What could be done if you go back in time and change the story?"
The killers themselves get short shrift. "I was careful not to give them airtime – because this is not their story," he says, simply. "It's about looking behind the sensational headlines."
Instead, the drama dwells on how the stress of the murder and the long fight to bring Damilola's killers to justice affected relationships in the family. "They were united in front of the press," he muses, "but what happened when they got home? When they were round the table?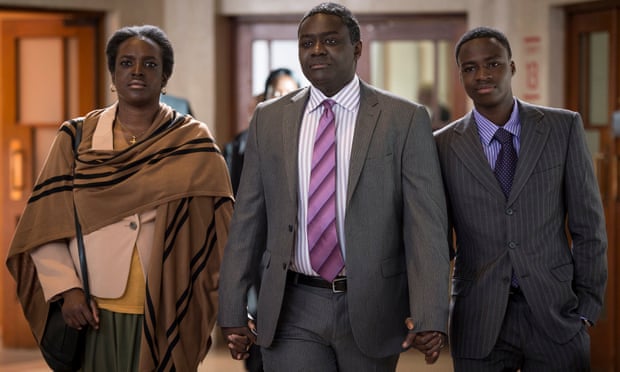 "That's what drew me to this – it's the people who had to go through this, and how they fought to stay united."
Addai met with Richard, who he says was "lovely, warm, generous and very trusting" as well as happy to help explore these tensions. "He did not want to shy away from it – he wanted to tell the truth. He didn't want to pretend everything was perfect."
When I ask what he wants to achieve with the drama, Addai is clear about the responsibility he feels to tell Damilola's story accurately. "I hope it does the family justice, because when everyone else moves on, they are the ones who are left."
Read The Guardian's Review of  'Damilola, Our Loved Boy'
Damilola Taylor would be 26 now. Doing what, I wonder? Playing for Manchester United perhaps, as he once told his father he would. A speedy winger, I think, he would now be pretty much at his peak. [In the voice of John Motson] Taylor, the Nigerian, goes past Azpilicueta as if he wasn't there, cuts inside, nutmegs Terry, still plenty to do though … Oh, I say, there's a contender for goal of the season right there.

I'm not sure how José M would feel about his player having another career as a doctor (as Damilola also told his dad he would), but it would have made a lovely story: Man United star helps out his big sis by discovering cure for epilepsy. It wasn't to be, though.

Damilola, Our Loved Boy (BBC1) was always going to be a weepy. It didn't take me long. Still in Nigeria, Damilola's parents are arguing about whether Dami should go with mum Gloria on the trip to London to get medical help for his sister, Gbemi. Then Damilola himself is begging his dad, Richard, to go, sulking one minute, showing off his knowledge of Great Britain the next. And we the viewer are begging his father not to let him go, as if it is somehow possible to change what happened. Come on, Mr Taylor, are you going to cave to your 10-year-old child?

And what about immigration – are they just going to let them in? Where's Ukip the one and only time you want them? Who's home secretary? Jack Straw. Are you going to allow these NHS tourists … oh, Gbemi was British-born. But Damilola wasn't; send him home at least. It's unbearable, knowing where this is going.

Then a 10-year-old's excitement at flying for the first time, London for the first time, buses with upstairs, wanting to see everything, skipping everywhere, a new school, a new coat … Oh God, the coat, the silver one, from the haunting CCTV footage. Is it really 16 years ago? I remember it so clearly. Here the coat takes on extra significance and poignancy; it confirms the worst for Gloria, desperately searching the North Peckham estate when her boy hasn't come home, accompanied by the wail of police sirens. The victim, she overhears on a police radio, was wearing school uniform and a silver jacket. Later it will become a pawn in the blame game; Richard reprimands his wife for buying such a bright, visible, ostentatious coat.

Levi David Addai's quietly powerful, affecting drama doesn't dwell on Damilola's death. The film leaves him, at the point of that CCTV image, skipping home from computer club at Peckham library in his silver coat, on that November afternoon. Richard, when he arrives, wants to see the bleak concrete stairwell his boy managed to struggle to before collapsing. "Is this where my son died?" he shouts.

Then it's about the Taylors' search, and fight, for justice – and what happens to a family when the unthinkable happens. (Perhaps selfishly, it makes you think about how your own family would, or wouldn't, come through something like this.) It's beautifully performed: by Wunmi Mosaku as Gloria, quietly torn to pieces inside. By Juwon Adedokun as Damilola's elder brother, Tunde, beating himself up for not being there to pick up his little brother and bring him home safely. And especially by Babou Ceesay as Richard Taylor, a complex character, righteous disciplinarian and family man. He blames everyone: Tunde, Gloria, the coat, Peckham, the country, and – eventually – himself. The real Richard Taylor was involved with and consulted over the film, but that doesn't mean he gets an easy ride. A memorable performance and portrait of a difficult, proud man consumed by anger and grief.

It's desperately, desperately sad, of course. I was choked up pretty much throughout. And it's hard not to feel some sense of national shame that this senseless tragedy happened to a lovely, cheeky boy, with a big smile and some silky soccer skills, before he reached his 11th birthday (shout-out, too, to newcomer and Lambeth schoolboy Sammy Kamara, who plays Damilola).

There is some sort of consolation. Manslaughter convictions, eventually; graduation for Tunde; the family somehow remains together, until Gloria's death. And Richard continues to work with young people, campaigning against violence in the name of his son.